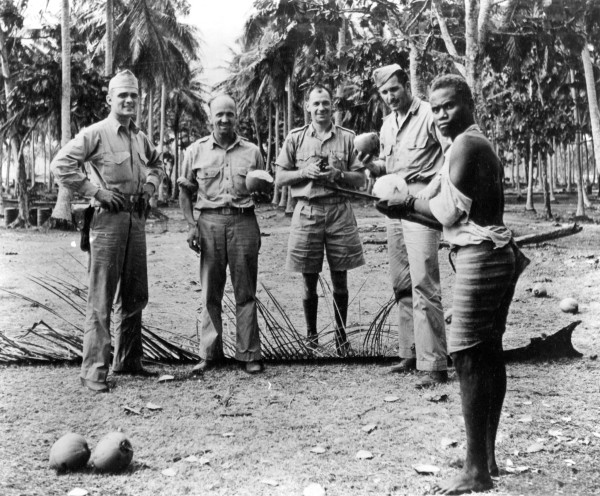 Ask Miranda Williamson what her favourite part of living and working in Vanuatu is and she has no hesitation. "Storian," she says.
It's a term that's particular to the people of her adopted home, where Miranda has taken a role as Museum Promotions and Archivist Advisor with the South Pacific World War II Museum, based in Luganville.
"It refers to the sharing of stories, which is something that happens every day here," Miranda explains. "My two colleagues and I chat and laugh and tell stories, as do the people who come to us to experience the exhibits."
Some are tourists, she says – many of whom have travelled to Vanuatu specifically to dive the world-renowned shipwreck, the SS President Coolidge, a luxury cruise liner converted to a troop carrier in 1942. "It hit friendly mines as it arrived here and sank," says Miranda. "It's considered one the world's most interesting shipwrecks because it's still full of bulldozers, jeeps, ammunition, quinine, food supplies and a hundred other things."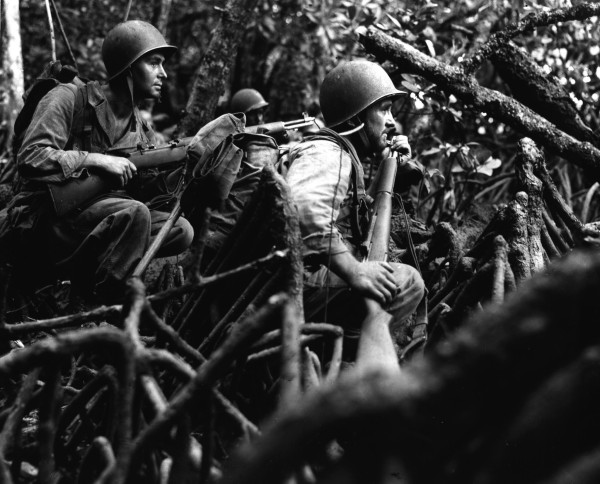 The museum is able to provide lots of information on the wreck itself, as well as other relics that have been retrieved from the four main islands of Vanuatu, where the biggest allied military base in the South Pacific was established. "Sometimes, locals will come out of the bush to visit, having never stepped foot in a museum before. And they'll tell us, 'You know, we have an old plane in our village too.' It's fascinating."
Miranda, who holds a Masters in Museum and Heritage Studies and a wealth of experience working within New Zealand institutions like Heritage New Zealand Pouhere Taonga and Te Papa, says she has "a rainy day" to credit for her VSA assignment. "I was browsing the website and saw a different role in the Cook Islands, which led to me being selected for my assignment here."
The museum, governed by the Elwood J. Euart Association (EJEA), aims to preserve the precious war history of the Pacific and would love to one day use technology and interactivity to engage with its visitors.
It also holds the ambitious goal of doubling its footprint, allowing for more space to categorise and display the varied collection of World War II items. Miranda has been busy helping her colleagues – Marina and Lyn – identify and apply for funding so the museum can push through to a neighbouring space.
"We are very excited to have one grant come through from the Reserve Bank of Vanuatu, which is 500,000 Vatu towards the project. We're all delighted at that news!"
Miranda is also tasked with improving the archival processes at the museum, "which, in reality, means a lot of time spent on spreadsheets, increasing the amount of information we hold on each object while there are people around who can share the stories of where it might have come from. We don't have collection management software to categorise our maps, photos, and objects, but we are working towards that and hoping to get it up to international standards."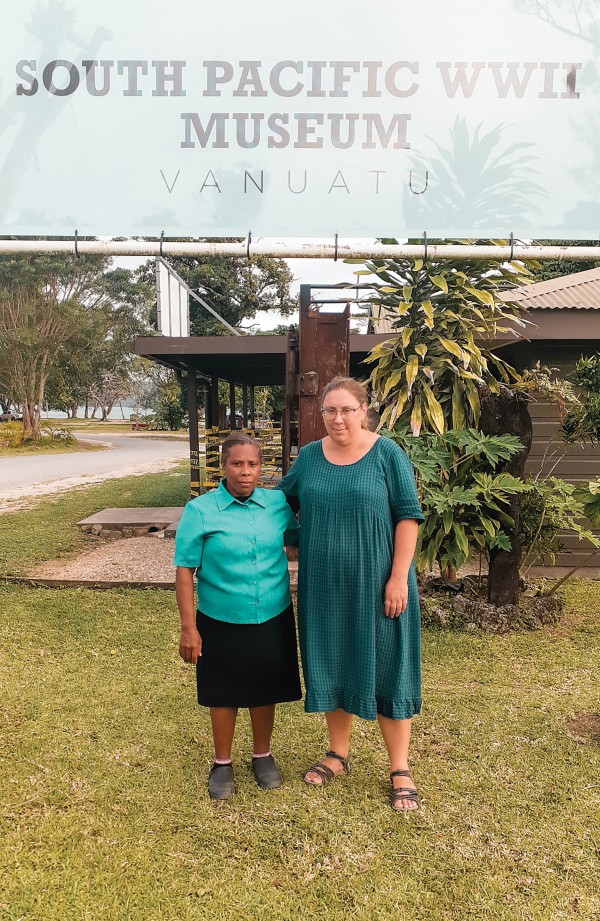 Marina Moli, the museum's Support Officer, says Miranda has fit into the team well. "She's enthusiastic and knowledgeable and makes a big difference in the museum. We have a lot of fun and she is a team player."
Another key goal of the museum is to better equip the children of Vanuatu with age-appropriate books and resources that allow them to learn about their unique World War II history. "That history has been untold until now, so it's a big project," says Marina. "Miranda helped us secure a VSA Small Projects Grant to fund it."
That NZD 2,500 grant means the team has been able to select and purchase books from both the Vanuatu Cultural Centre in Port Vila and Unity Books in Wellington.
"This really strengthens the museum's connection to local schools. Teachers will feel more confident about their knowledge and the students will be engaged and learn using the resources we're now able to provide," says Miranda.
Outside of work, Miranda says she's enjoying socialising and sharing meals with the three other volunteers who also live and work in Espiritu Santo, swimming, taking part in short trips, and reading. "I have the goal of reading all the Booker prizewinning books and I'm over halfway!"
"I'm also so grateful to my colleagues, who have given me a beautiful island dress in the style worn by the ni-Van (local) ladies. It is voluminous and trimmed with far too much orange lace trim and I love it!"
In work and at play, Miranda says Storian always prevails. "There are challenges and constant problem-solving, but you come here for an incredible experience and I'm definitely having that. My work is a lot of fun, and there's an amazing feeling of collegiality, of us all working together."