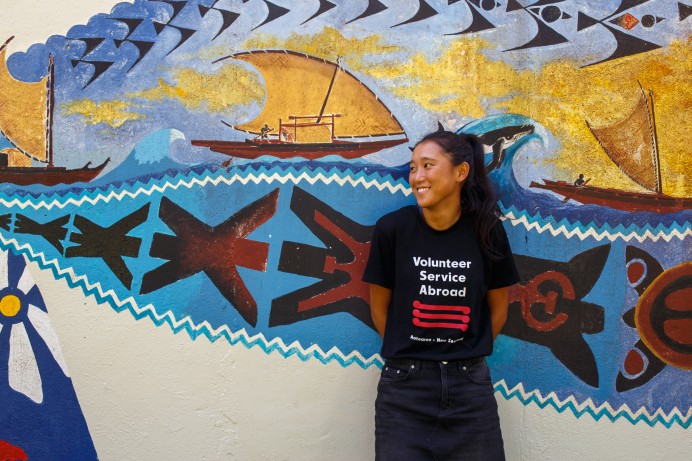 Rugby boots, a spoon and the ability to go with the flow were three tools that helped Dah-Young Kim (Dee) settle into life in the Cook Islands, where she spent nearly a year volunteering through VSA. The Christchurch-born university graduate has a Masters in Mechatronics from Auckland University - a degree that, in a nutshell, involves understanding robotics, electrical software and smart technology.

Dee's interest in volunteering was sparked by a sponsored post that popped up on her social media. It was promoting the UniVol programme - the VSA's collaboration with universities that helps students find placements suited to their skills and interests - and she signed up right away.

Dee was keen to experience a new culture and to work helping others before she went into a job in the engineering industry. With a love of sport, VSA saw the potential in her travelling to Rarotonga, working with the Cook Islands Olympic Committee to deliver sports programmes and events, organise competitions and provide support within athlete administration.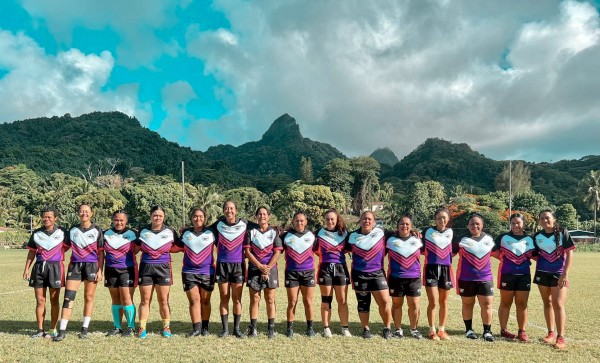 She landed in the Cook Islands in January 2020, excited for her year of volunteering but, as with many great plans that year, her placement was derailed by the Covid pandemic and she had to return home to New Zealand after just one month. Once international travel resumed in 2022, though, Dee was able to return, this time with a new remit that made greater use of her degree; working with The India-Cook Islands Centre of Excellence in Information Technology (CEIT) to promote digital skills for youth in schools, teaching them how to be safe online and to cultivate an interest in STEM (Science, Technology, Engineering and Maths) and the career opportunities, in a fun way.

The volunteering assignment had three desired outcomes: to ensure CEIT staff were supported to create and deliver a coding programme for young people; to help develop and roll out a robotics club as a school holiday programme and to support staff to develop and deliver community programmes and workshops.

Dee set up Code Avengers, an afterschool programme to teach kids about coding, helping to build lesson plans and create a suite of resources to ensure that the programme could be sustained in the future. Code Avengers and the Robotics Club for youth were both expanded into school holiday programmes and were so popular they needed a wait list.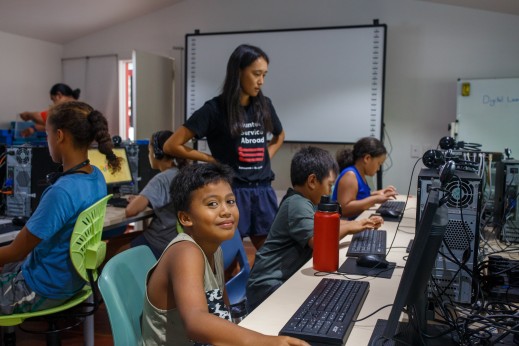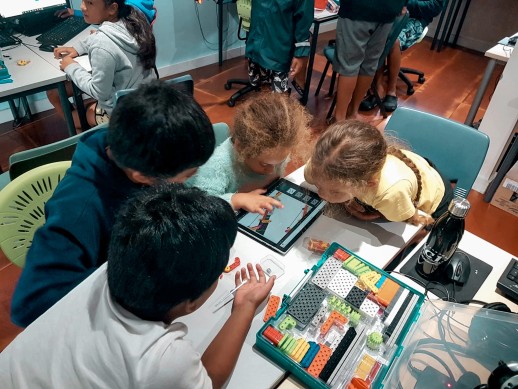 Miimetua Nimerotafrom CEIT says Dee's insightful suggestions and strategies greatly enhanced future program delivery. "Through her dedication to training the trainers, building relationships, and networking, she has ensured the continuity of these programs throughout the year. Her club activities have become immensely popular among students, leading to an exceptional 100% retention and attendance rate."
Dee says she thoroughly enjoyed introducing kids to STEM. "Lots of them thought they weren't smart enough, but it's a different kind of smart [to reading, writing and general knowledge] and I loved seeing them learn so quickly and become more confident. It was such a cool way for them to learn patience and perseverance."

She says that the weather was sometimes a challenge as it would interfere with the WI-FI connection. The rain would come in, the internet would go down and she'd have to pivot to offline problem-solving games and tasks with the students, an important skill for a career in STEM.

Community courses were also set up to teach basic digital skills to older Rarotongan residents, which Dee says she really saw great benefit in, as services and functions in the Cook Islands, such as banking, are increasingly moving online.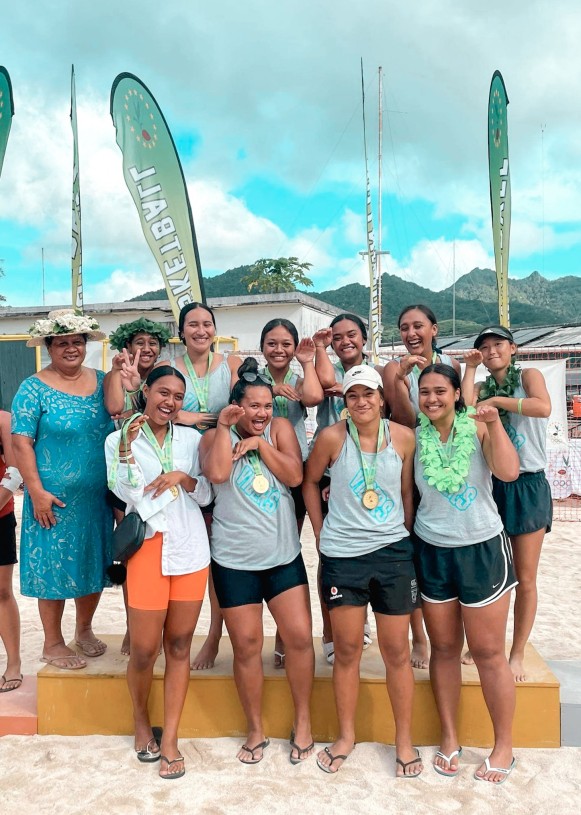 Dee loved experiencing the different, more laid back way of life in the Cooks and especially the importance placed on family and community. She says she quickly learned to take a spoon and a carry bag for her school visits, as invariably she'd be invited to share food with the locals, and there were always generous offerings of fruit and vegetables to take home. She joined a rugby team while she was there too, playing for Tupapa - "the toughest town in Rarotonga" - and was amazed at the support for women's sport. "Every weekend the whole community would come out to cheer the teams on and enjoy a good time together."

"The experience was wonderful," says Dee. "It has created great memories and opportunities for me. It has changed the way I view life and career paths. I'd recommend it to anyone."

Dee's next adventure? Sailing in Greece! She learnt to sail while she was on her Cook Island placement and one of her programme leaders recommended her for a role helping to run sailing programmes. We wish her the best of luck!