How VSA is run
We are an incorporated society and our members vote on resolutions at an AGM (annual general meeting) held every November. VSA is guided by our Kaitakawaenga and a governing body of nine people. The Council meets five or six times each year to agree ongoing policy and activities. Our council works closely with VSA's CEO, Stephen Goodman, to oversee policy and strategic implementation.
The Council has eight elected positions, with the potential to co-opt up to an additional five members. Elections are held on a rotational cycle, where at least half the elected members stand down at the end of their term. Co-option is typically done to bring specific skills and experience where there are identified skills gaps with the Council. Council is also able to co-opt further members to Council in order to replace any elected member that has stepped down from Council earlier then the end of their term.
Stephen Goodman (MNZM), VSA's Chief Executive Officer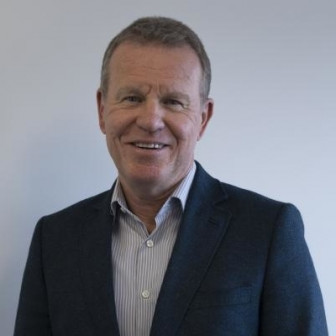 Stephen Goodman joined VSA as CEO in September 2017 following 33 years in the Royal New Zealand Air Force, part of the New Zealand Defence Force. Throughout a varied career Stephen held a range of responsibilities as a specialist Logistics Officer, before moving into a broader and more senior range of leadership roles within operations, strategic planning, policy development, business transformation, and diplomatic representation.
Stephen has extensive experience operating throughout the Pacific and South East Asia, including deploying twice on operations; firstly to East Timor (now Timor Leste) in 2001 where he was part of the United Nations military presence leading up to independence, then to the Solomon Islands in 2004 where he was the Senior National Officer for the New Zealand Defence Force contingent to the Regional Assistance Mission Solomon Islands (RAMSI). From 2008 until 2010 Stephen was the Defence Attaché within the New Zealand High Commission in Singapore. Stephen was made a Member of the New Zealand Order of Merit (MNZM) in the 2005 New Year Honours for his leadership role in operations. He has a Masters in Philosophy from Massey University, and a Master of Arts from Deakin (Australia) University, and is a Fellow of the Centre for Defence and Strategic Studies in Canberra, Australia.