In August 2018, VSAConnect membership stood at just under 1200, all returned volunteers. It is run by a Working Group of returned volunteers who meet quarterly. Current members are:

The day-to-day work is carried out by two part-time staff:
VSAConnect Working Group members
David Jones (chair)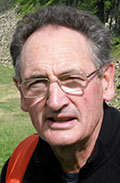 I came to NZ from the UK in 1979 having completed medical studies in London and worked in hospitals in England for a number of years. We lived in Dunedin and Timaru until I joined Wellington Hospital in 1985 as a specialist physician in respiratory medicine. It was retirement from this in 2014 that allowed me the freedom to be deployed by VSA to Papua New Guinea in 2015.

The assignment was to the staff of St Mary's Hospital, Kokopo, as a doctor. It was certainly busy and at times professionally challenging but was one of the most interesting and satisfying times of my career. On a personal level, too, for my wife and me it was a huge learning experience - enlightening, humbling, culturally rich – and enjoyed among such nice people.

Typical of every assignment is finding and solving problems, and recognising better ways of doing things. However, some problems are out of the volunteer's sphere of influence and s/he has to watch in frustration – they may be cultural or political or otherwise related to factors that should be looked at by VSA's organisation not the individual.

Volunteers usually return to New Zealand full of enthusiasm and ideas, with a desire to continue supporting VSA and the partners worked with in country. How to channel all this is not always clear and I hope that VSAConnect can help to give returned volunteers a voice.
Alastair Gordon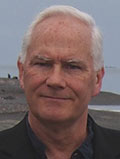 Much of my life has been spent working commercially in marketing and market research in developing countries. VSA gave me a chance to take that experience and apply it in Timor-Leste, helping my Timorese colleagues build entrepreneurial and business skills in a wonderful country that has, alas, been horribly ravaged by strife in recent times.
My two-year assignment (2015-17) involved mentoring and guidance support for a semi-governmental agency charged with developing micro and SME businesses throughout the country. It was simply one of the richest and most rewarding experiences of my life, letting me meet and work with a hugely diverse range of people while working on some fascinating projects.
I'd like to think I did some good for others in my assignment, but I can be certain that it did me good; like many other 'vols' I found a volunteer assignment dragged me out of a rut and was fun, challenging and exciting. It proved, if there was any doubt, that even in your 60s it is still possible to contribute, and to learn and grow personally.
I believe most returned volunteers come back with a wealth of learning and ideas that they'd love to share. I'm also certain that many potential volunteers just don't realise how rich the VSA experience can be. I hope that I can help VSAConnect contribute to both sharing the insights of ex-volunteers and spreading the word about VSA.
Jill Greenhalgh

I was raised on a farm and did an agricultural degree at Lincoln. We moved to Buller where we purchased a small farm and I taught for years, from pre-school through to adult education.
In 2008 I headed back to Lincoln to do my masters in International Rural Development. This was followed by four years as a social science researcher in agriculture, mostly in dairying. As my contract came to an end, a colleague let me know about a VSA position with a small agricultural NGO in Vanuatu where the job description matched my skill-set perfectly. I immediately applied. I'd been interested in a VSA assignment for years but never done more than dream about one – all the jobs I saw were beyond my skill set.
I headed off to Vanuatu in June 2014, survived Cyclone Pam in March 2015 and returned to New Zealand two-and-a-half years later. Farm Support Association (FSA) proved to be an amazing little NGO which had been steadily working away in agriculture on vegetable and chicken farming, bee-keeping, spice growing, education and training for youth, erosion control and more with innovative and successful programmes for around 40 years.
While I was there they began a project to certify farmers as organic producers. When I returned in 2017 for a short seven-week stint, they had already certified over 1000 farmers using tablets for data collection, a change I had supported when it was introduced. For all the monitoring and evaluation required for donors, electronic data collection was a vast improvement on pen and paper.
I had also helped to produce resources for farmers and was delighted, when I eventually was able to share them with some women farmers, to find they were excited and pleased with the booklets. I was proud to be part of such a dedicated FSA team that was producing slow but steady improvements in agriculture, especially for women and youth.
Since settling back in New Zealand this year, I've been working in Inclusive Education at Lincoln University. Recently I was invited to join a research project investigating the beef cattle supply chain in Vanuatu and the branding of its grass-fed beef. You never know what the future will bring!
When invited to join the VSAConnect Working Group, I felt it was a chance to give something back to VSA for their amazing support, especially through Cyclone Pam. It's a great way to allow other VSA returnees both a voice and a network beyond their local returned volunteer networks.
Jared Linnell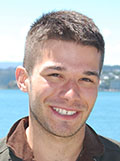 I grew up in Hawke's Bay before moving to study in Wellington. Now I work for a New Zealand software company in Auckland and continue to keep an interest in VSA's successes, challenges and future direction.
I volunteered in 2016 following my graduation from Victoria University of Wellington. The assignment was in partnership with the Autonomous Bougainville Government's Bureau of Public Affairs, Media and Communication in 2016. My assignment was largely centred around the development of a website to officially represent the face of the region's government online and to report news - www.abg.gov.pg.
As every returned volunteer can attest to, the challenges, friendships and lessons offered by VSA's assignments are something very special to have been a part of. To support the VSA journeys of more New Zealanders and continue giving back to the communities that play generous hosts to us all, it is my pleasure to be involved with the VSAConnect working group.
Dana MacDiarmid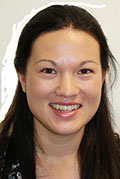 Dana was a volunteer for one year in Timor-Leste (2014-2015) as a Marketing and Communications Adviser for a local NGO, Empreza Di'ak (meaning 'Good Business').
The organisation uses social enterprise to empower impoverished, remote communities and victims of gender-based violence. Her role encompassed training local staff on marketing fundamentals, writing communications plans and strategies, and supply chain development.
Following her volunteer year, Dana stayed on in Dili working for the New Zealand Embassy. On returning to Aotearoa, she completed a summer contract with Live the Dream - a social entrepreneurship accelerator programme for Kiwi youth - before starting a full-time role in emergency management in 2016. Working at the Ministry of Civil Defence & Emergency Management, Dana focuses on national agencies' planning for New Zealand emergencies, particularly their humanitarian impacts on people and animals.
Dana remains involved with VSA as a VSA Council member and continues to have close contact with many of the 'VSA family' from her time in Timor-Leste. "I'm a strong advocate for the benefits of VSAConnect as a means of encouraging and supporting ongoing connection between volunteers, and with VSA. The friendships I built in Timor-Leste remain some of my strongest and I'm so grateful for my experience with VSA."
Jane Rutledge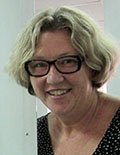 For a large part of the past 10 years I have been actively involved in volunteering alongside VSA. As a marketer I have taken my corporate experience into International Development.
My three assignments have focused on marketing and communications for community and wider international projects. I have spent time in Johannesburg, South Africa; Espiritu Santo, Vanuatu; and Honiara, Solomon Islands. Volunteering takes you on a personal journey that both enriches the work you do together while developing friendships and unexpected experiences you could never have imagined. I treasure my experiences as a volunteer.
New Zealanders are highly regarded for their volunteering work in the wider Pacific. These returned volunteers and their many and varied experiences and knowledge must be gathered and captured to showcase and develop volunteering in the future.
The needs of our Pacific neighbours and skills of volunteers in the Pacific must evolve as our environment and society does. I hope to contribute to this through VSAConnect.


Charlotte Welch-Cropp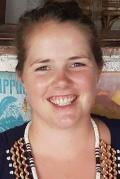 I was born and raised in rural Waikato. After completing a Bachelors degree in Civil Engineering in Christchurch, I gained a job as a site engineer with Downer under their graduate programme. One day I received an email calling for applications to volunteer with VSA in the Solomon Islands. I instantly knew I needed to find out more. I had heard of VSA but thought it would be in the 'too hard basket' at that stage in my life.
However, I applied with Downer and was accepted. Then I was interviewed by VSA, and off I went. The position was an Infrastructure Advisor for the Ministry of Education and Human Resources Department (MEHRD) for three months, starting in September 2016.
I was the fourth and final Downer volunteer to head over to the Solomons that year. I was with an asset management team of five, providing support for the planning, design and construction of schools and education-related infrastructure and emergency response for MEHRD. The office was based out of the capital, Honiara, in Guadalcanal province.

I loved my assignment and would do another one in a heartbeat. On returning to New Zealand and Downer, I missed my life there. Family is top priority in the Solomons, a simple concept we often forget. I thoroughly enjoyed being immersed in a new culture and community and loved working with the asset management team and sharing my knowledge. I learnt a lot about myself, and also about the rich history and culture of the Solomon Island people. A highlight was when I had my hand held by a local woman while walking down the street. I felt accepted! Today we are constantly seeking approval from our peers and social media, and such a simple gesture lit me up.

I appreciated VSA's amazing support prior to departure and also while on assignment. Since returning home I have stayed connected with other past volunteers in the Christchurch branch and more recently, in the Top of the South branch after I moved to Nelson. Staying connected with those who are passionate about helping our neighbours in the Pacific keeps the spark in my heart alive for such work.
Continuing to work with a group such as VSAConnect can help others to feel connected and engaged as well. I very much want to see VSAConnect engage with more younger volunteers and help spread the word in our communities, as I believe that young people offer a different perspective on development and capacity building.
VSA Alumni Staff
Deryn Hardie Boys (Alumni Coordinator)
Deryn works part-time with the VSA Alumni Team, which focuses on engaging with the VSA returned volunteer community. She has a background in Teaching English to Speakers of Other Languages (TESOL). Deryn has taught in Japan and Vietnam and had a short teaching assignment in Timor-Leste. She coordinated the English Language Teaching for Officials (ELTO) Programme at Victoria University for a number of years.
Deryn has travelled widely in the Pacific, Asia and Europe. Her hobbies include photography and painting. Deryn is passionate about the environment, enjoys exploring wild and remote places, and regularly volunteers in the conservation sector.
Madeline McNamara (Alumni Administrator)

Madeline is known to many returned volunteers through her role in matching host organisations and returned volunteers for VSA's speaking programme. With 30 years' experience in the performing arts as an actor, teacher, director and organiser, setting up speaking gigs is familiar territory. She uses this experience to ensure all bases are covered and that both hosts and speaker feel well supported and prepared as a VSA speaker takes to the stage.
Madeline is also responsible for making contact with returned volunteers shortly after their return, firstly by email and then by phone. She is also available to support interest groups with organizing events in their different areas.
.