Returned Volunteer Advisory Group (RVAG)
The Returned Volunteer Advisory Group (RVAG) is a group of returned VSA volunteers who use their skills, experience and insights to provide volunteer-focused advice that supports the management and operation of VSA.
The RVAG works on behalf of and in the interest of VSA's returned volunteers, building community and returned volunteer support for VSA's work and its role in promoting sustainable development. They also assist in keeping returned volunteers connected to each other, and to VSA.
There are between 5-7 returned volunteers who sit on the group alongside representatives from VSA's leadership and governance teams. The appointment of new individuals is usually carried out at the same time as VSA Council elections (every two years), but they can be appointed at other times as required. Returned volunteers are recommended by the Advisory Group and appointed by the CEO, who then advises VSA Council.
RVAG Members
Janice (Jan) Kennington (Convener)
I am a recently returned volunteer having completed two assignments as Special Education Adviser in Samoa in 2018 and 2019. My role there was to support teachers in a school for children and young people with disabilities and to help these teachers learn new skills to enhance the education of their students. I was also a member of the Inclusive Education Working Group which worked with the local Education Ministry and the National University of Samoa to enhance Inclusive Education across the country.
My background as a Special Educator in Aotearoa/New Zealand spanned several decades, the last 20 years as the Principal of a Special School in Tāmaki-makau-rau/Auckland. I am now retired.
Alastair Gordon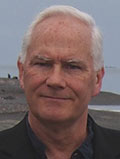 Much of my life has been spent working commercially in marketing and market research in developing countries. VSA gave me a chance to take that experience and apply it in Timor-Leste, helping my Timorese colleagues build entrepreneurial and business skills in a wonderful country that has, alas, been horribly ravaged by strife in recent times.
My two-year assignment (2015-17) involved mentoring and guidance support for a semi-governmental agency charged with developing micro and SME businesses throughout the country. It was simply one of the richest and most rewarding experiences of my life, letting me meet and work with a hugely diverse range of people while working on some fascinating projects.
I'd like to think I did some good for others in my assignment, but I can be certain that it did me good; like many other 'vols' I found a volunteer assignment dragged me out of a rut and was fun, challenging and exciting. It proved, if there was any doubt, that even in your 60s it is still possible to contribute, and to learn and grow personally.
I believe most returned volunteers come back with a wealth of learning and ideas that they'd love to share. I'm also certain that many potential volunteers just don't realise how rich the VSA experience can be. I hope that I can help VSAConnect contribute to both sharing the insights of ex-volunteers and spreading the word about VSA.
Jane Rutledge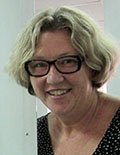 For a large part of the past 10 years I have been actively involved in volunteering alongside VSA. As a marketer I have taken my corporate experience into International Development.
My three assignments have focused on marketing and communications for community and wider international projects. I have spent time in Johannesburg, South Africa; Espiritu Santo, Vanuatu; and Honiara, Solomon Islands. Volunteering takes you on a personal journey that both enriches the work you do together while developing friendships and unexpected experiences you could never have imagined. I treasure my experiences as a volunteer.
New Zealanders are highly regarded for their volunteering work in the wider Pacific. These returned volunteers and their many and varied experiences and knowledge must be gathered and captured to showcase and develop volunteering in the future.
The needs of our Pacific neighbours and skills of volunteers in the Pacific must evolve as our environment and society does. I hope to contribute to this through VSAConnect.
Charlotte Welch-Cropp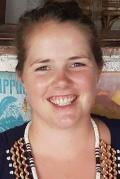 I was born and raised in rural Waikato. After completing a Bachelors degree in Civil Engineering in Christchurch, I gained a job as a site engineer with Downer under their graduate programme. One day I received an email calling for applications to volunteer with VSA in the Solomon Islands. I instantly knew I needed to find out more. I had heard of VSA but thought it would be in the 'too hard basket' at that stage in my life.
However, I applied with Downer and was accepted. Then I was interviewed by VSA, and off I went. The position was an Infrastructure Advisor for the Ministry of Education and Human Resources Department (MEHRD) for three months, starting in September 2016.
I was the fourth and final Downer volunteer to head over to the Solomons that year. I was with an asset management team of five, providing support for the planning, design and construction of schools and education-related infrastructure and emergency response for MEHRD. The office was based out of the capital, Honiara, in Guadalcanal province.

I loved my assignment and would do another one in a heartbeat. On returning to New Zealand and Downer, I missed my life there. Family is top priority in the Solomons, a simple concept we often forget. I thoroughly enjoyed being immersed in a new culture and community and loved working with the asset management team and sharing my knowledge. I learnt a lot about myself, and also about the rich history and culture of the Solomon Island people. A highlight was when I had my hand held by a local woman while walking down the street. I felt accepted! Today we are constantly seeking approval from our peers and social media, and such a simple gesture lit me up.

I appreciated VSA's amazing support prior to departure and also while on assignment. Since returning home I have stayed connected with other past volunteers through Working Groups and my own connections. Staying connected with those who have had similar exciting and meaningful experiences such as me, furthers my passion to support our Pacific neighbours.
I hope to support VSA journey of adapting in this new, crazy and exciting environment to continue helping our Pacific neighbours through my roles in the Returned Volunteer Advisory Group.
Simon Trotter (Council representative)
I am currently work as a Project Delivery Manager for the Ministry of Education. This role entails managing capital education infrastructure & construction projects. I am passionate about working with a community to get the best possible outcome that aligns with the Ministries wider goals for its property portfolio.
I hold a Masters of Engineering (ME) and a Bachelor of Forestry Science (Hons, First Class) from the University of Canterbury in Christchurch. I have also studied Architecture at Victoria University, and Forestry Management at the University of British Colombia, Canada.
As a returned volunteer I have a good understanding of VSA's profile and position in Aotearoa/New Zealand. I also have governance experience with various not for profit sporting and cultural organisations. In addition, I have sound commercial management skills with experience managing significant teams and large budget projects.
I have a genuine passion for the work that VSA does. I am the Council representative on the Returned Volunteer Advisory Group.
Trisha Dwyer
Although I grew up in Te Whanganui a Tara/Wellington, I have spent half of my life overseas working in architecture and construction, education and training, and in tourism. My first experience volunteering with VSA was with Binh Dinh Education Department in Vietnam from 2000-2002. Life in a provincial Vietnamese town was stimulating and I learnt to see life with very different eyes.
From this experience I became interested in tourism in developing countries. I ventured 'off road' for a few years leading tours throughout Asia and South America, then followed up with a Masters degree in Tourism Management. Afterwards I took on VSA assignments in Tonga and Timor-Leste in 2012-2013, to develop capacity through tourism and hospitality training. I later worked at the Department of Conservation, where I gained insights on managing tourism in protected areas. My most recent adventure with VSA was as a tourism development adviser in Isabel Province in Solomon Islands (2018-2020).
Volunteering with VSA has provided opportunities to share my skills and develop professionally and personally. The most important part of the journey is the relationships you build along the way, and time spent with colleagues and friends from the communities.
Pip Austin
The majority of my professional life has been in the Wine Industry in marketing, management and export development roles both in Aotearoa/New Zealand and internationally. I became interested in VSA after hearing about the experience of a friend's son whilst on the UniVol Programme in Bougainville. This got me thinking that perhaps some of the skills I developed over the years in a corporate business environment could be put to use in developing countries.
My first VSA assignment was for six months as Sales & Marketing Adviser with the Solomon Islands Broadcasting Corporation (SIBC) in Honiara. The media was a completely new industry for me and the SIBC Team were keen to develop a sustainable base for the long-term viability of this under resourced state-owned enterprise. I found many of my skills were transferrable in this new business environment and was also delighted to discover that the assignment added to my skill base.
SIBC is more than just the national broadcaster; it is very much the voice of the nation and for most of the Solomon's 900 islands it is their only connection to the rest of their country and the wider world. I'd like to think that assisting in putting some structure around SIBC's core business, in the identification of financial and partnership opportunities, and the development of a Strategic Sales & Marketing Plan has long-term benefit in the ongoing viability of the SIBC.
You always hear returned Volunteers saying that they got so much more out of their assignments than they gave and I very much feel the same way. So much so that I took on another assignment as Marketing Strategist in Timor-Leste in January 2020 with TradeInvest Timor-Leste, the investment and economic development agency of the Timor-Leste Government. Unfortunately, due to the COVID 19 pandemic I was repatriated back to Aotearoa/New Zealand in March but I have no doubt that this assignment would have been just as rewarding.
Would I do it again? In a heartbeat! VSA offers an amazing opportunity not only to utilise your own skills in ways you never thought possible but it gives you a fresh perspective not only on yourself but into the lives and lifestyles of others.