Volunteers depart to the Cook Islands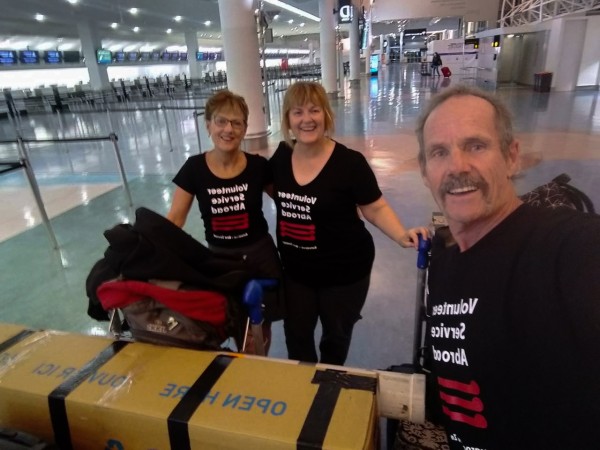 Kia orana kōtou kātoatoa tei runga i te Vaka.
No te Moana-nui-o-Kiva tōku ꞌai tūpuna, nō reira 'e inarere au mei te moana ē tōna au enua.
Ko au tēia ko James Uri-Puati tē tūrou atu nei ki a kōtou.
Me kua iki koe nō tētai tū'anga VSA i te Kuki Airāni, ko au tētaꞌi tangata tei tauturu iakoe.
Tē mataora nei au i te ꞌakakite, e aꞌa te au mea āere kia tāmarū, kia ꞌakameitaki i tā'au tereꞌanga ē te noꞌoꞌanga ki Rarotonga nei.
Nō reira, tūrou – oro mai ki roto i tō tātou ānau VSA ki Rarotonga.
'Na tōꞌou ꞌoe, nā tōku ꞌoe, ka tere tō tātou vaka ki mua'
Welcome Aboard
My ancestors originate from the great ocean of Kiva, I am therefore descended from that realm and it's many lands.
Welcome everyone from me, James Uri-Puati.
If you have been selected for a VSA assignment in the Cook Islands, I'll be one of your support people. I am locally based Rarotonga and always available to support your transitioning and stay in Rarotonga.
So welcome into the Cook Islands VSA family.
'Na tōꞌou ꞌoe, nā tōku ꞌoe, ka tere tō tātou vaka ki mua'
With your paddle and my paddle, our canoe will journey forward.
Collaborative and cooperative development
Written by James Uri-Puati, VSA Cook Islands