The inspiring story of the mother-son duo and their journeys with VSA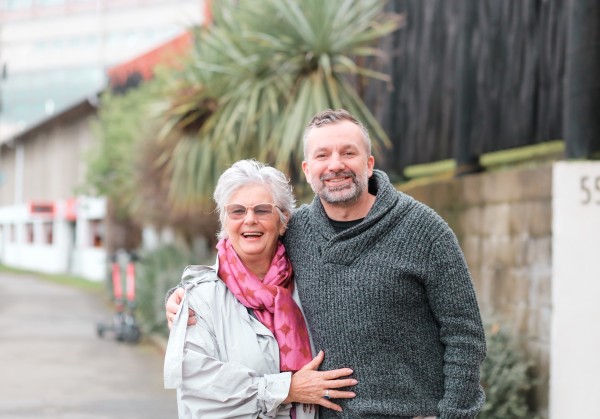 34 years ago, a mother took a step that would not only have a long-lasting impact on her son, but also uplift the lives of several Tanzanian women. Meet VSAs 1000th volunteer Margaret Leniston, and her son, Isaac Leniston-Howell, the 11-year-old who accompanied Margaret on her volunteering assignment in Tanzania in 1989 and is now a staff member at VSA!
Isaac contracted as a Recruitment Advisor at VSA, helping people across New Zealand pick up challenging volunteering assignments in Bougainville, Papua New Guinea, Vanuatu, and Fiji. His journey with VSA is one that inspires many as it is the experience as a 11-year-old on a volunteering assignment that motivated Isaac to spread the word on the noble act of volunteering.
"The intimate knowledge of being in-country and having experienced it first-hand adds a lot of value to my current role at VSA. Sharing my experiences as a child to prospective candidates is always a huge icebreaker as it piques their interest in volunteering and makes the whole experience more relatable".
Margaret and Isaac's journey with VSA started in the year 1989 when Margaret applied for a volunteering position. Margaret's expertise lies in women's studies that revolve around population planning, community education, gender issues, motherhood, international relations, and reproductive health. Having also received relevant training in nursing and health, it seemed apt for Margaret to pick up the Regional Women's Community Development Officer role at VSA.
"I was always interested in volunteering, and the opportunity with VSA further complimented my skill set and expertise and gave me the opportunity to expand on my career goals."
While the volunteering opportunity perfectly complimented her passion for community development and career aspirations, she had one major concern—2 children aged 11 and 13. Back in 1989, VSA was designed to help volunteers take their children along, which meant Margaret's children could accompany her during this project. Although VSA has since suspended this approach due to unforeseen risk factors, Margaret still considers this to be a memorable life experience for her children.
"This was the most valuable experience for my kids. It set them up to be tolerant, accepting, and respectful of other cultures, while also establishing friendships that would last a lifetime."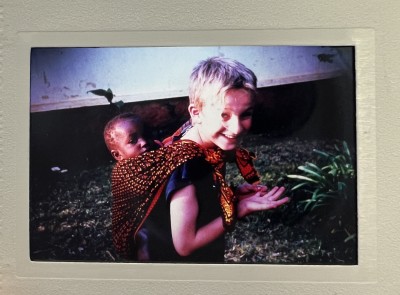 As for Isaac, he considers his experience to be that of an "11-year-old in paradise—exploring unseen wildlife in the African jungle, establishing friendships with football with the local kids, picking up the nuances of Swahili with interactions, and being immersed in the culture"—all in all, a "once in a lifetime experience that remains a photographic memory to this day in my life."
While the children were creating memorable experiences and catching up on their education in correspondence, Margaret was involved in important volunteering tasks. Margaret worked alongside Mrs Urasa, Rose Mziray, and her counterparts in the Regional Community Development Office in Kilimanjaro and with Elizabeth Minde of the women's section of the International Co-op Alliance (ICA) regional office for East, Central, and Southern Africa. The goal of the program was to develop a research agenda and coordinate with the Tengeru Community Development workers to implement a participatory action research survey to give voice to a 5-year development plan for women in Kilimanjaro. This research was assisted by New Zealand Volunteer Service and the workshop received partial financial assistance from the New Zealand Ambassador to Zimbabwe. At the time, the New Zealand Government was also actively working with the Tengeru Institute of Community Development (TICD) in Tanzania which also provides cattle within a NZ volunteer attached to the Heifer Project, to produce biogas and electricity in the region.
While working with the community members for their development, Margaret's main goal was to identify aspects that are hindering the overall development of women in the region.
"The clear division of gender roles could be identified from the start. To highlight the long-term ill impacts of gender discrimination, we picked up a core issue that was the clear result of unequal labour division—malnutrition.
The research conducted by the team identified that women in the region work over 13 hours compared to men who work for only 6.5 hours. This disparity in work hours was further accompanied by a heavy workload, poor health facilities, and a lack of educational opportunities. Combined, this resulted in the women not having adequate health, time, or energy and long times away labouring for their families with cash crops which impacted their health and resulted in malnourished children in the community.
"If we need to bring a change in the community, we need to work with the local policymakers. And policymakers rely on data. Our research data gave us the much sort after opportunity to initiate dialogues of change with data-backed justification on why women need to be uplifted—after all, if you educate a woman, you educate a family!"
The research outcome called for providing women with easy access to mobility, technology, and better opportunities for income generation. "If these three aspects are made available to women, the culture and gender roles would automatically change in the society—if women had access to money, transport, and technology, they'd have more control over their lives like men—if women had access to run machinery to grind maize or rice for flour, and be equipped to own and drive buses and other vehicles of transportation, the gender roles would transform. But what is vital here is that women must be involved in the governance and have equality of ownership of land and resources".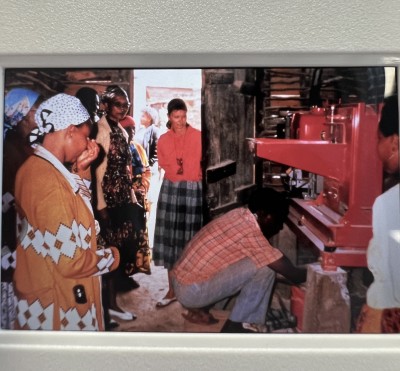 Margaret, accompanied by 60 other people dealing with women's development in Tanzania, organized a week-long workshop to highlight the findings of the research and to discuss the issues faced by the women of the community. The workshop was inaugurated by the then Prime Minister and First Vice-President of Tanzania, Ndugu John Maleccela, where he actively called for the women of Kilimanjaro, Arusha, and Tanga regions to outline the outdated customs that discriminated against them and demanded that they be scrapped off. "The liberation of women must be the work of women themselves, accompanied with the support of the Government", a statement strongly emphasized during the workshop and amplified by the Prime Minister as a call to action.
The seminar's findings and the workshop's success became the town's talk and a step toward change in the right direction was initiated—thanks to the tremendous work done by the women's development community and our volunteer, Margaret.
"Volunteering with VSA in Tanzania is one of my most cherished memories. The Prime Minister visiting the seminar was the highlight as this meant our work was reaching the key decision-makers. But what I didn't realize back then was that I was doing more than just volunteering work, I was also building lifelong friendships. I'm still in contact with several families in Tanzania, and one of my other sons also returned to Tanzania to visit a Tanzanian man and his family, supported by an MFAT NZ Manaakitanga Scholarship here in NZ while studying for his Ph.D."
While it's been 34 years since Margaret's volunteering assignment in Tanzania, her time, effort, dedication, and passion converted into an impactful thesis for her postgraduate studies—Gender Analysis for Women's Development: The Significance of a Situation Analysis Approach; a document that will continue to tell the story of Tanzanian Women's empowerment and gender equity! And as for her son Isaac, his experiences as an 11-year-old VSA child have inspired many people across New Zealand to become volunteers.
As Isaac's role at VSA comes to an end and he looks ahead to his future prospects, he leaves here with a sense of pride for having been a part of the organisation; both as a child and as a staff… "Working with VSA has been a special time. Although the field of recruitment is challenging, people approached VSA to impart their skill set and give back to the communities in need—a sense of value and commitment that one rarely witnesses in other fields."
We thank Margaret and Isaac for their contribution to VSA and for helping us achieve our goal of imparting sustainable development plans across the Pacific. And although his term here comes to an end, the act of volunteering will continue to make an impact for years to come!