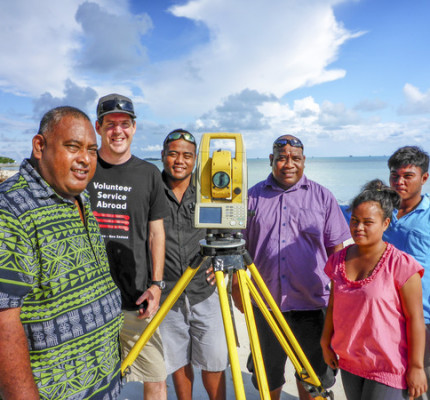 Senior MERL Insights Advisor
Closing Date: 5 pm on Sunday, 19 March 2023
This role is a superb opportunity to apply your monitoring, evaluation, research and learning (MERL) expertise, and provide reporting and insights for VSA's international programme work.
You'll lead the monitoring and evaluation activities from the development work programmes, telling the work programmes' stories, and providing insight that can feed into other programmes. In addition, you'll be able to contribute to project work connecting to the wider programme strategies.
This role covers four key areas:
framework embedding and implementation, including monitoring
country and thematic reviews
reporting
reviews and research.
About You
To be successful in this role, you will have:
a strong understanding of development practices, ideally from experience in an international development agency or consulting environment
proven experience conducting qualitative analysis and importantly, the ability to provide intelligence and insight
excellent communication skills, including the ability to write insightful and plain English reports to varying stakeholders per their requirements
excellent relationship management skills
a high level of motivation, coupled with a solution focus and can-do nature
a tertiary qualification in Development Studies or a related discipline
a genuine interest in humanitarian issues which you can apply to your work.
You may be required to travel internationally on occasion and must be a New Zealand citizen or permanent resident with multiple re-entry abilities, in order to be considered for this role.
About VSA
Volunteer Service Aboard - Te Tūao Tūwāhi (VSA) is New Zealand's largest and most experienced volunteering agency working within international development. VSA sends skilled Kiwis on volunteer assignments to the wider Pacific and beyond to share their experience and knowledge directly with local people and communities. Working together with our regional neighbours, VSA volunteers create new opportunities for people, that will ripple across communities for generations to come.
VSA manages a wide range of development programmes in partnership with in-country partners, regional and United Nations partners, and New Zealand partners - including NGOs as well as the public and private sectors.
How to apply
This is an exciting time to join the team with the borders open, the volunteers back in-country and the busy work programmes. The work VSA does in the Pacific is inspiring and can make a tremendous difference for a community long term. This role plays a key part in monitoring and evaluating that work and providing learning and key insights to ensure sustainable and effective work programmes.
If you're the person we're looking for, hit the APPLY button and attach your CV and cover letter. If you have any questions, please get in touch without delay for a confidential chat.
Applications close 5 pm on Sunday, 19 March 2023. We will review applications regularly, so don't delay letting us know your interest!
All applications will be acknowledged electronically.
A link to the position description is above. The starting salary for this role is between $85,643 - $100,757.
For further information contact Jacaleen Williams on (04) 931 9450 quoting job number 20355.
To be eligible to apply you must have the legal right to live and work in New Zealand and meet any entry requirements if you're outside the country. For advice on obtaining a New Zealand work or residence visa and our entry requirements visit www.immigration.govt.nz