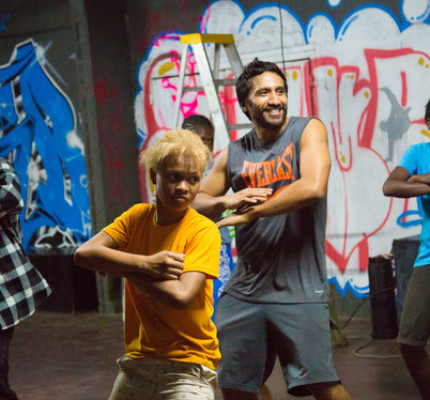 Senior Recruitment Adviser
Senior Recruitment Adviser
A fantastic opportunity for an experienced senior recruiter to join VSA's Volunteer Recruitment team with this salaried position. This is not your average recruitment role, as you'll be responsible for recruiting volunteers across a huge range of skills and sectors for your assigned country portfolio within the Pacific. You will work with our in-country programme managers to understand the needs and challenges of your assigned countries, and will then source suitable Kiwi volunteers to undertake VSA assignments overseas that meet the needs of our partner organisations.
No two roles you recruit will be the same – one day you might be recruiting a Doctor and the next an Engineer... or a Beekeeper or a Hip Hop Dance Tutor or a Landscaping Adviser... So we are looking for someone who is quick to understand different roles, is proactive at networking, and can adapt to recruiting in varied environments.
You will utilise your relationship management skills and your researching skills, as well as ensuring prospective VSA volunteers receive an awesome candidate experience. As a key member of our Volunteer Recruitment team you'll work as part of a highly skilled and committed organisation that is making a difference in the Pacific.
What you'll be doing:
Your responsibilities will include:
Proactively managing all end-to-end recruitment activities for a portfolio of countries
Sourcing candidates and proactively building talent pools, utilising social media, professional groups, search engines and Boolean searching
Screening, interviewing, assessing and making recommendations on potential volunteers
Developing and posting online advertising for vacancies
Providing expert recruitment advice to other areas of the organisation
Actively contributing to process improvements both within the volunteer recruitment team and wider organisation
Provide guidance and mentoring to less experienced team members
Our ideal candidate will have:
At least 5 years experience as a recruitment professional, preferably including some internal (in-house) recruitment experience
Demonstrated expertise in creating, implementing and executing proactive sourcing of talent pools
Experience and high proficiency in using applicant tracking systems (ideally JobAdder)
Incredible organisational skills with the ability to multi-task and work to competing deadlines
Experience in designing and implementing improvements to recruitment processes and systems to achieve gains in effectiveness, efficiency and candidate experience
A high level of computer literacy, including proficiency with MS Office Suite and social media
An inclusive and approachable working style
Early applications are encouraged as all applications will be screened as they are received. If a highly suitable candidate is identified early on then this job may be filled before the application deadline of Thursday 22 October 2020.
Apply now by emailing your CV and a cover letter to hr@vsa.org.nz before 5pm on the closing date. Please put Senior Recruitment Adviser in the subject line of your email.
NOTE: Only people with a current passport confirming New Zealand citizenship, or New Zealand permanent residency with a multiple re-entry permit, will be considered.