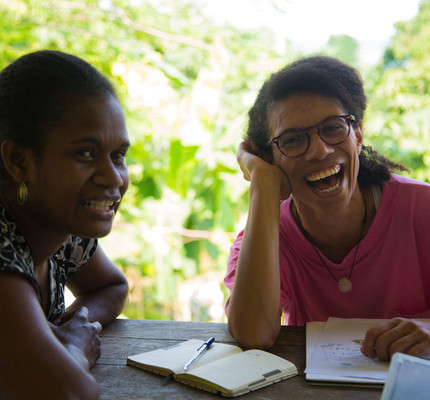 Manager Volunteer Recruitment
Manager Volunteer Recruitment
Ask anyone at VSA what they like most about working here, and they'll unanimously say it's the people. Our recruitment roles are people-centric; you'll be working collaboratively with other teams across the organisation and you'll have the opportunity to interact with some really inspiring people from a diverse range of professions who apply for volunteer assignments with VSA.
As the Manager Volunteer Recruitment, you will help achieve VSA's goals by managing the volunteer recruitment function to ensure we recruit quality New Zealand volunteers. These volunteers will work alongside people in the wider Pacific to help them build their own capability and sustainability, and enable better futures for them and their communities.
You will lead a small team of recruiters and together you'll have responsibility for the attraction, recruitment and selection of approximately 100* volunteers annually (* pre-COVID figure). Due to pandemic-related international border closures, VSA is currently supporting its Pacific partner organisations by recruiting e-volunteers who can work remotely from New Zealand, as well as recruiting to build up a talent pool of future volunteers ready to deploy overseas once borders reopen.
This position is a combination of hands-on recruitment (that is, you will manage a country portfolio) and recruitment leadership, and is a great opportunity for an experienced recruitment leader looking to do meaningful and varied work.
Person Profile:
Significant experience in leading the provision of end-to-end recruitment services, and design and management of recruitment strategies and policies, preferably in an in-house context
Knowledge of best practice recruitment and selection methods and processes, and current trends and practices, and the ability to apply that knowledge to enhance how VSA recruits its volunteers
Leadership skills, with demonstrated experience in managing a small team
An appreciation of the issues and challenges relating to international volunteering and cross-cultural placements
A natural organiser with the ability to prioritise work without compromising quality
Excellent interpersonal and relationship-building capabilities
Articulate communicator in both written and oral form
Calm and professional in your approach, with lots of initiative
Experience using an applicant tracking system (VSA uses JobAdder)
Commitment to, and understanding of, the principles of the Treaty of Waitangi and multi-culturalism
Applications close at 5pm on Tuesday 3 November 2020.

If you are interested in this position please go to the McLaren website to view the job description and apply.

For further information contact Kirsty McLaren on (04) 499 1069.

Only people with a current passport confirming New Zealand citizenship, or New Zealand permanent residency with a multiple re-entry permit, will be considered.