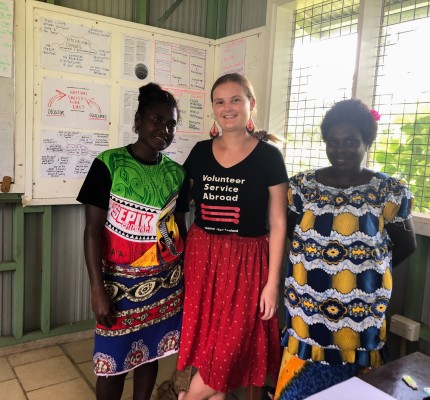 Fundraiser
Volunteer Service Abroad - Te Tūao Tāwāhi - is New Zealand's largest and most experienced volunteering agency working in international development. Through VSA skilled Kiwis share their experience and knowledge directly with local people and communities across the wider Pacific to make real, sustainable change.
Fundraiser
VSA's values and strategic focus reflect its commitment to bringing the spirit of Te Tiriti o Waitangi to the philosophy and values of their international development programme.
The Stakeholder Engagement Team has an integrated approach to development and works closely with all teams across VSA.
The Fundraiser reports to the Fundraising Manager, with strategic guidance from the Director of Stakeholder Engagement, and will play an important part in continuing to build a strong and broad supporter base.
There is a focus on regular giving and direct response appeals aimed at increasing the number of VSA donors and supporters.
You will work on donor appeal campaigns from start to finish, and develop creative and innovative communications that connect supporters to VSA's work.
You will identify fundraising projects, develop content and communicate with donors, supporters and the public by print, email, online and mainstream media.
You will also work with the Supporter Care Coordinator to ensure the efficient maintenance and analysis of data through eTapestry.
This role is a Full Time role, based in Wellington, with a competitive salary.
Download the Candidate Information Pack at https://www.execucare.com/jobs/vsa/1721
Applications close on Thursday 13 May 2021.
To be eligible to apply you must have the legal right to live and work in New Zealand and meet any entry requirements if you're outside the country.