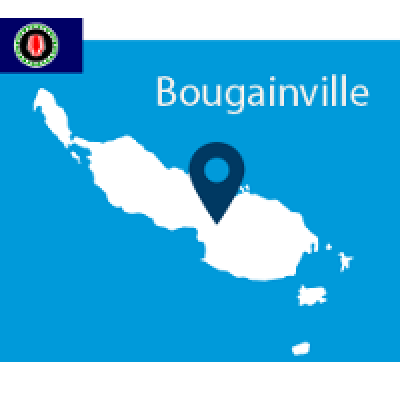 Arawa Fresh Produce Ltd (AFP) is a locally owned and operated company which grows, buys, processes and sells agricultural produce. The company, which was registered in 2014 and started trading in 2016, currently employs 18 staff and this is expected to increase.
At present the core business of AFP is buying cocoa, paying premium prices for premium quality, and selling this into markets the company has developed over past year. To improve quality of cocoa, the AFP offers training and superior prices to enable access to premium markets. The company has 5 licensed quality assessors and receives cocoa from 30 approved fermentaries who have passed strict quality assessment, the aim is to reach 500 premium growers over the next 5 years.
While cocoa buying is currently the primary operation, AFP also buys pepper and coffee from growers. These growers, who previously had no market access, are now able to sell their produce to buyers in Port Moresby. Vanilla growers have also approached the company with requests to sell their produce and samples have been sent for testing.
The company is benefiting by working with farmers who are being supported though the World Bank-funded Productive Partnership in Agriculture Project (PPAP), which provides an opportunity to boost production and productivity in the cocoa industry through improved growing techniques, distributing new hybrids and clones, and improved quality through maintenance of cocoa dryers and fermenters.
The company is also working with the Australian and New Zealand Aid-funded Commodity Support Facility (CSF), which aims to foster economic development and good governance through a grants facility that targets the primary industry sector.